Cazzamali meats, only the Piedmontese Fassona breed.
WE ARE FRANCO, RAFFAELLA, DANILO AND MARCO. WE ARE SELECTORS OF BEEF WITH A LEITMOTIF IN OUR HEADS.
Maybe more than one, but in any case matured following a single thread: meat consumption can, and must, be sustainable. The advantages are for all. And when we say all, we mean from one end of the production chain to the other: from rearing stations to processing and the end customer.
The decisions we made long ago prove the rightness of our thesis. Every day, we honour our decisions by sending meat from Romanengo to destinations all over Italy.
This would be enough, but it isn't all. We are also pioneers in the reassessment of the quarters. Our journey began from a race threatened with extinction and led to the discovery of supreme meats and great changes in the sector. A new impetus in the methods for processing forequarters, for example, implies unprecedented and welcome culinary scenarios.
Because another of our leitmotifs is innovation. Which has led, to give another example, to processing for ready use. After all, we are the butchers and the customer receiving the meat shouldn't need to wield the knife.
All the same, we remain convinced that everything can always be perfected.
Once upon a time...
ATTENTION TO NOW, EXPERIMENTATION FOR THE FUTURE, IS THE LESSON WE LEARN FROM YESTERDAY.
Everything is wealth, transformed into experience. Pieces of a mosaic that are assembled with precision. They tell of morning mists in the slaughterhouses, of Piedmontese pastures and of research for unprecedented quality.
Thus, Franco and Raffaella now joined by Danilo and Marco. And the story continues.
368
Franco Cazzamali was wearing short trousers when he was hired by one of the bakers in the town where he lived, Antegnàt (Antegnate), some thirty kilometres from Bergamo.
Among his various jobs, he happened to deliver meat to some local butchers' shops, and it didn't take him long to realize that flour and baking bread didn't interest him all that much.
Cattle and related activities attracted him much more.
1983
A Thunderbolt and an Opportunity not to be Missed.
369
He spent his galley years in the big Municipal butchers' of Antegnate. He learnt to recognize and select the animals and the typical features of their meat, as well as learning how to slaughter.
When an animal of the Piedmontese Fassona breed was delivered to his workplace, a new world opened up to Franco. A period of training followed in some of the most famous slaughterhouses of Milan. Then, he received one of those offers you can't turn down: to take over a butchers' shop.
Romanengo, in the Province of Cremona, is something of a crossroads. Brescia, Bergamo, Milano, Piacenza, Parma and Mantova formed the catchment area of the new Cazzamali butcher's shop, with direct sales. It was 1983, the fog was thick, but Franco was radiant and full of ideas. He couldn't wait to put them all in practice.
With him was his wife Raffaella, his pillar and sparring partner in every important decision.
1993
Ahead with ideas, and people who understood them.
370
From that moment on, his achievements were many. Franco always had the Piedmontese breed in his heart. The ever-closer circle of breeders selected for their skills, reliability and farsightedness bears witness to this love.
A liaison destined to last, based on identical views on such important themes as environmental impact, biodiversity and the quality of the product to be obtained.
1998
Arm or head? We've got it.
371
In the meantime the world rushed ahead and so did the market. Conservation techniques evolved and new possibilities such as vacuum packing arose. This change offered an important moment for growth, an opportunity for improvement that pointed in a single direction: raw meat.
A branch of the principal theme in which to invest not only money, but also resources such as Danilo, one of Franco's sons.
372
Danilo's path was direct and without obstacles. A well-known butcher "baptized" him, imparting techniques for the processing of meat, offal and the "quinto quarto".
It wasn't long before he returned to Romanengo suitably prepared. Here he also found Marco, his brother, ready to do his part, supervising the breeding stations and following the phases of the slaughter.
2022
Philosophy and values for challenging markets.
373
A lot of water has gone under the bridge since then. The company has made other major changes, perfecting its processing techniques and adding special products, addressed also to the great names of the world of restaurants.
Though the volumes of meat processed have increased, and in spite of ongoing investment in structures and specializations, Cazzamali has maintained intact the philosophy of its founder Franco, as well as his predilection for the Piedmontese breed
Behind the counter but on the front line.
"SELLING MEAT" IS THE GOAL OF MANY. BUT FRANCO HAS OTHER IDEAS, AND WITH A FAMILY TO BACK HIM UP, WHO'S TO STOP HIM?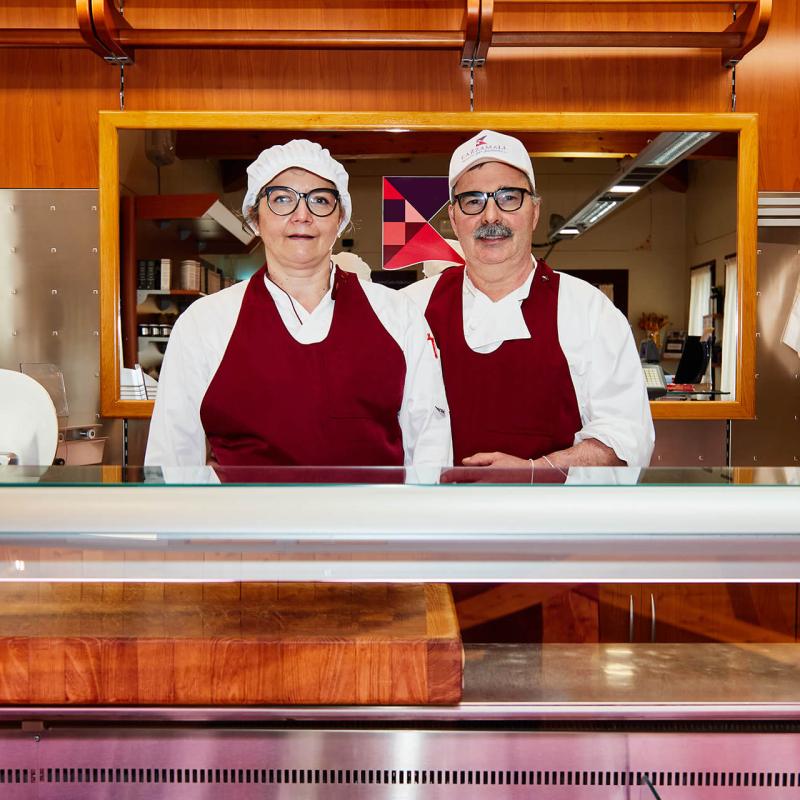 Raffaella and Franco
Raffaella Locatelli and Franco Cazzamali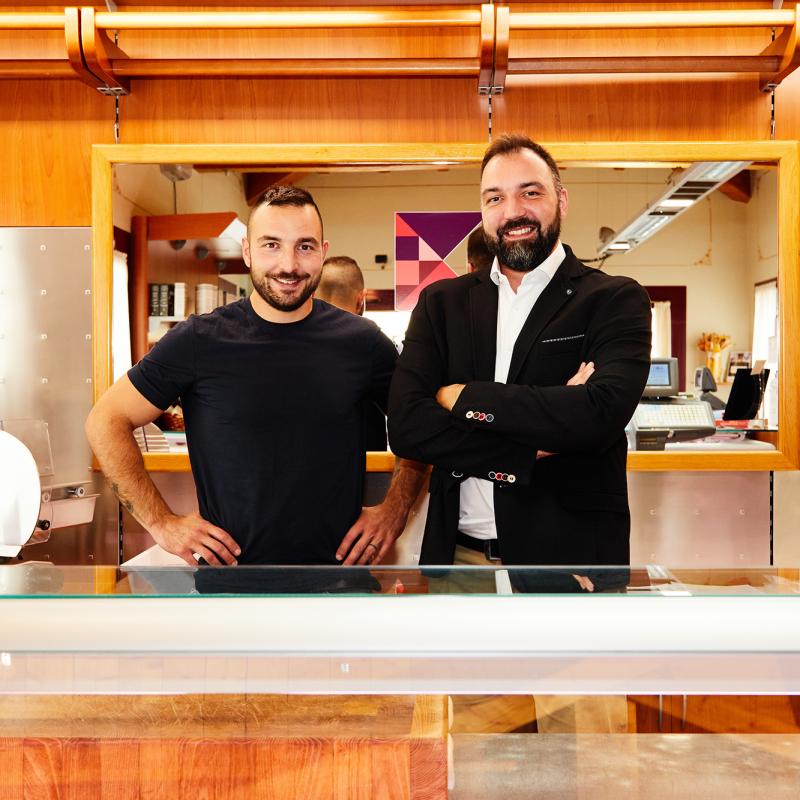 Marco and Danilo
Marco Cazzamali and Danilo Cazzamali
Daily support.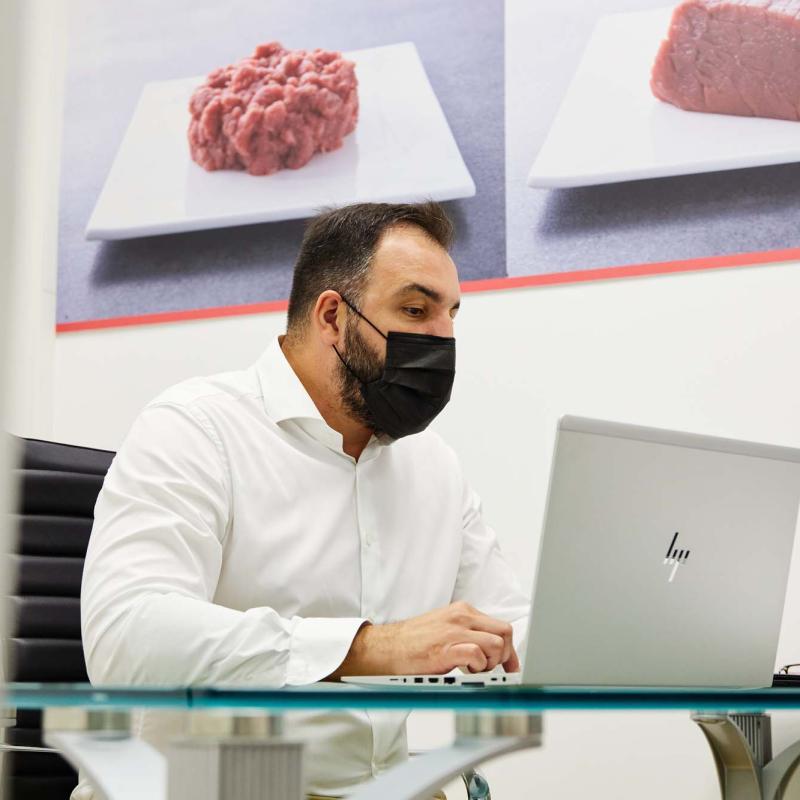 Danilo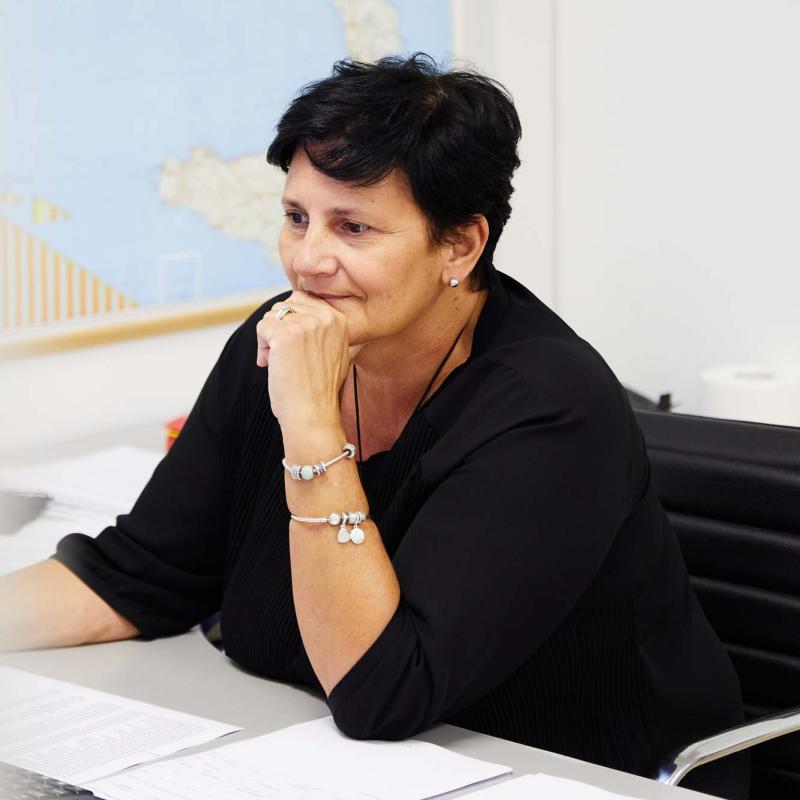 Monica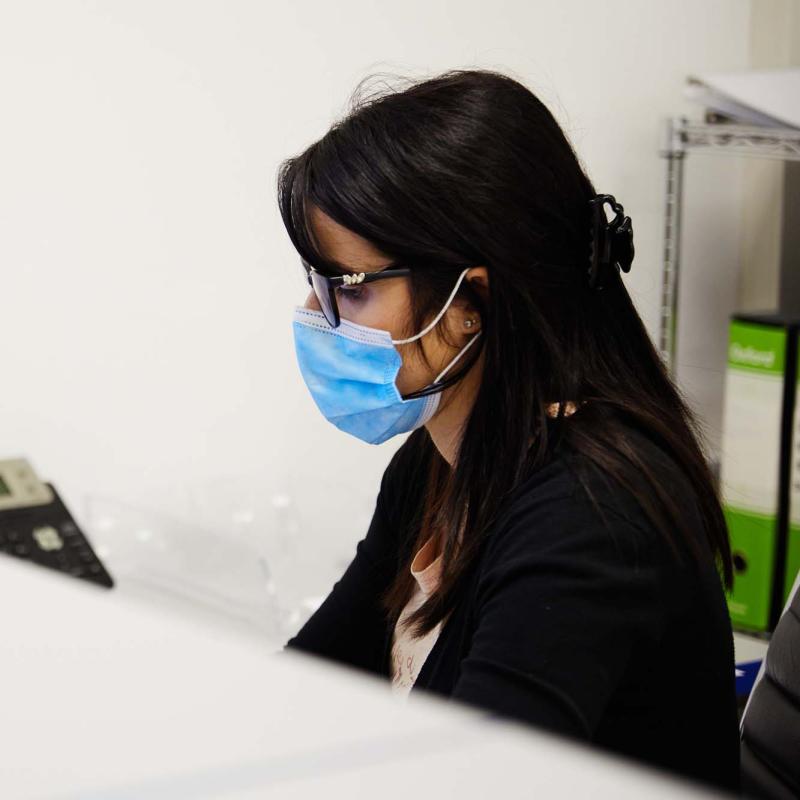 Lorena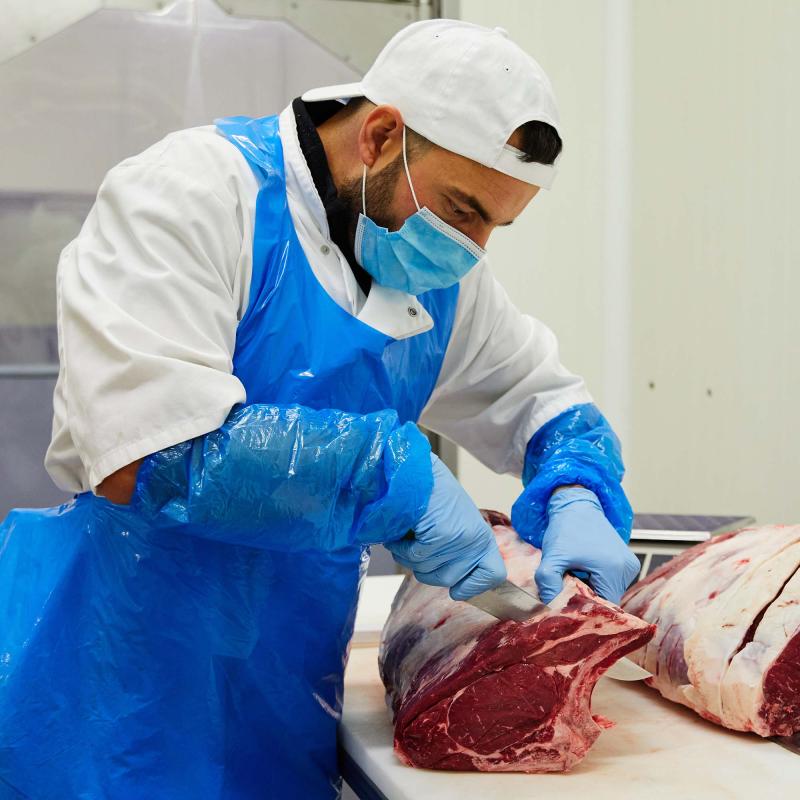 Marco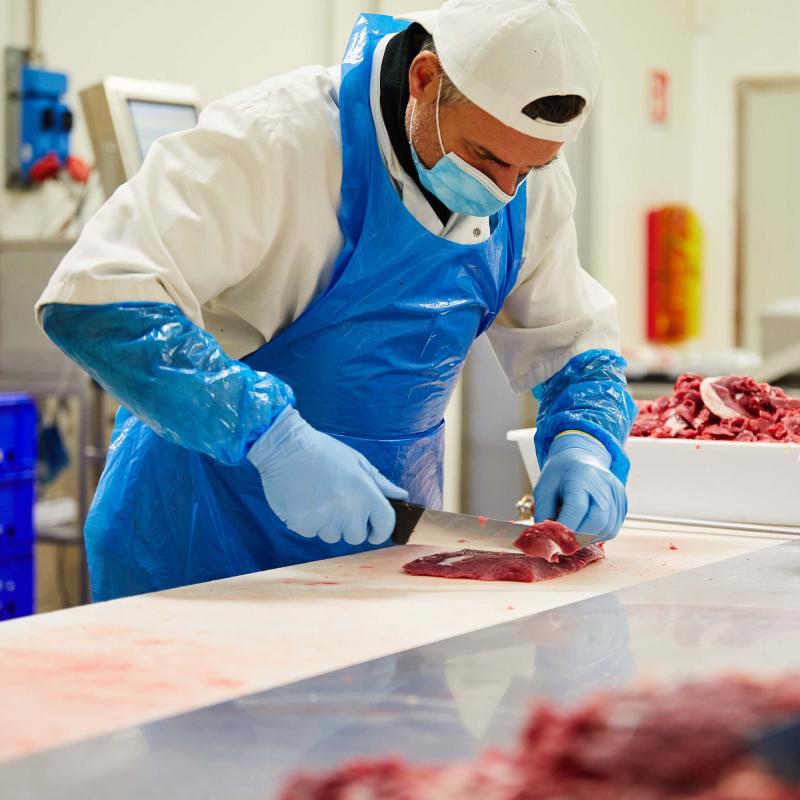 Luca, Simone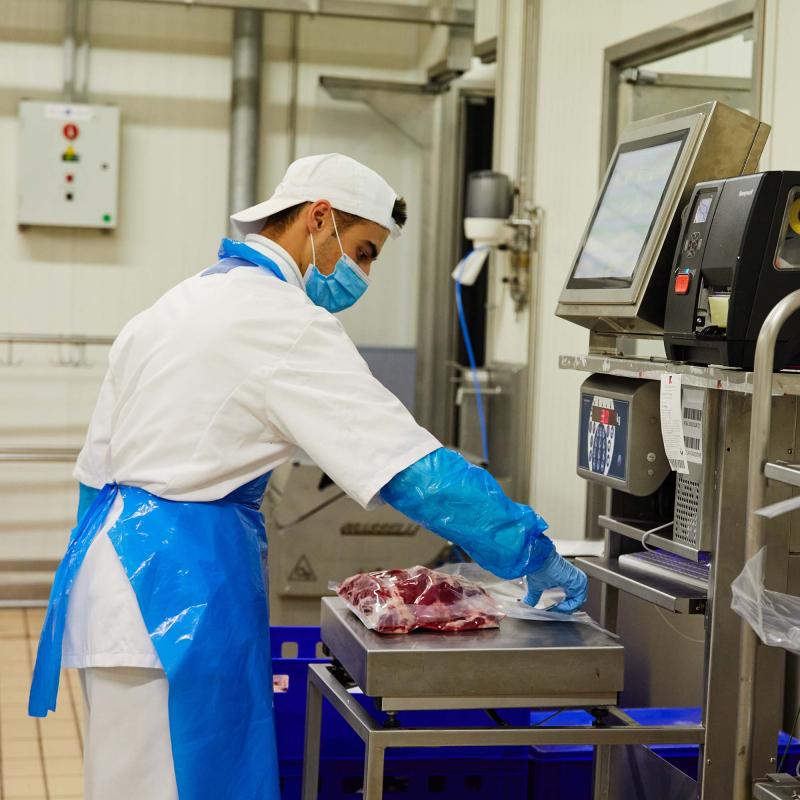 Tommaso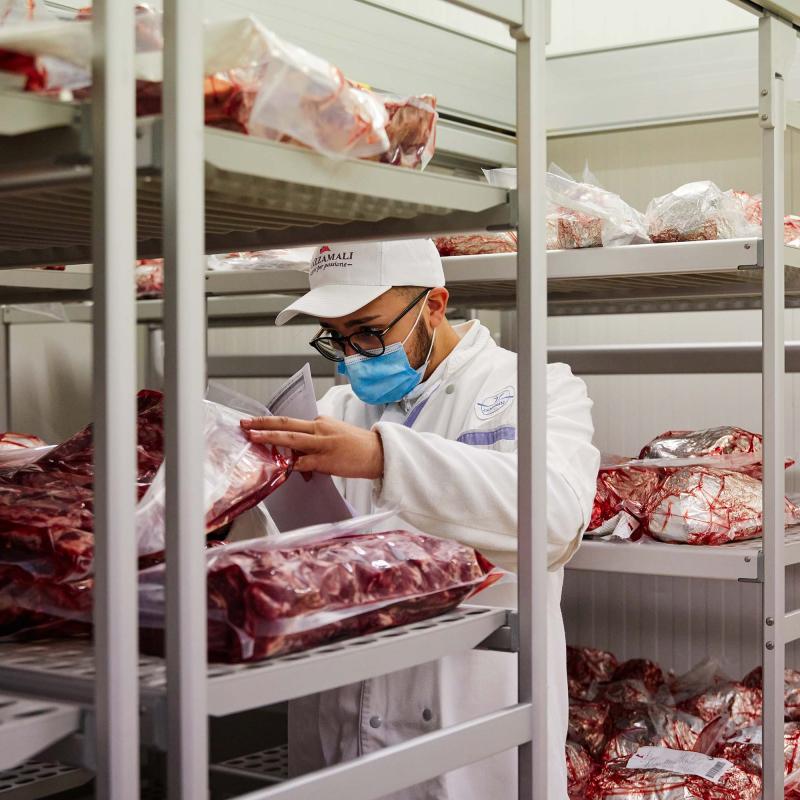 Marco, Graziano, Paolo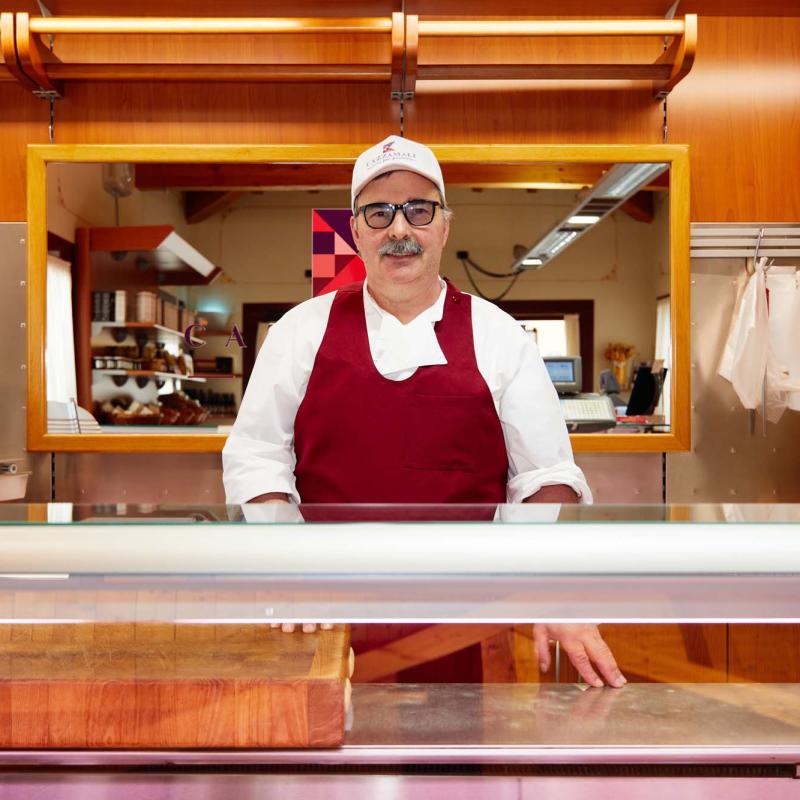 Franco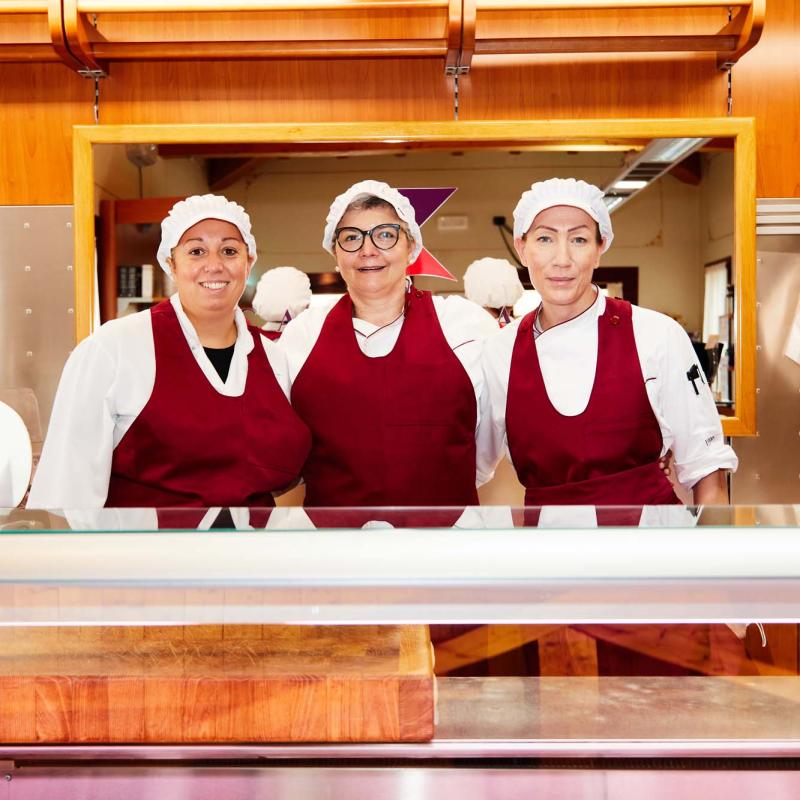 Alessandra, Raffaella, Barbara